Hello everyone,
We are going to inform you about our Ideal Prefab Homes and you're going to get a lot of informations about prefabricated houses in this blog. If you want to build a prefab home, Ideal Prefab is the best option for your need because We aim to provide the best service to our customers based on customer satisfaction. If you have a lot of questions about prefabricated houses and you are looking for answers, you can find all our informative articles about the process on the idealprefab.com blog page.
As Turkey's largest prefabricated house manufacturer, we export to 45 countries. Our goal is to be the number 1 company in the prefabricated and steel industry. We continue to work non-stop to give you the best service on this journey 🙂
Would you like to see our prefab home models in our website ? You can click on the photo for the link !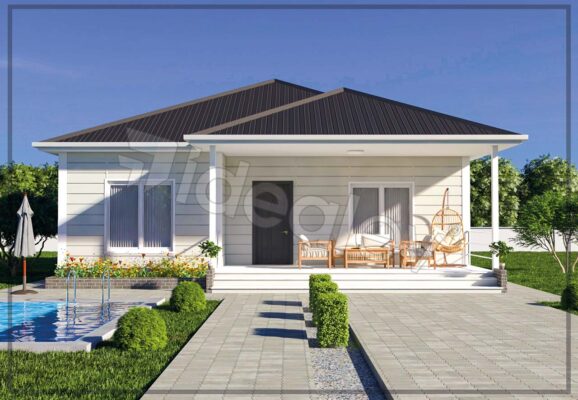 Ideal Prefab can also produce duplex prefabricated house villa, you can see the models by clicking the photo !
We are a company that continues to grow rapidly with our 20,000 m2 factory and 300 employees. If you're looking for professional services, as an Ideal Prefab we can provide you that.
Prefab Homes Price List Turkey
Do you know what are the advantages of prefab homes ?
Prefabricates houses have a lot of important advantages, let's talk about these advantages in details !
Production time is quite short compared to concrete house
Prefab homes are manufactured in the factory, it can be assembled in a short time like 3-5 days so you do not need to spend your time for masters or installation process. It provides you both cost and time savings.
Before the contract you will know how much prefab home is going to cost so you do not need to worry about the prices as well.
It is safer then concrete houses because our qualified architects and engineers are preparing the all the documents (mechanic, static, electrical, concrete projects) that you will need.
Further additions can be made, if our customer desire. It is really easy to find prefab home materials in the construction markets so if your house need a relocation you can buy these products easily.
Prefabricated houses are eco-friendly so it does not cause any voice or pollution for the environment. If you like the nature and minimalist life prefab homes can be good option for you.
You can easily use solar panels on the roof of prefab home, you can benefit a lot of energy and it will provide a lot of energy savings !
If you want to move your prefab home, it can be easily disassembled and moved on other land any time you want.
Prefab homes provide you good insulation so you can save a lot of energy in this way. Heat efficiency is quite successful in prefabricated houses.
Since the assembly time is really short, there won't be any humidity or it won't be affected by climatic conditions.
It provides more usage area than concrete houses because concrete house's walls are thicker.
We can provide a professional services to our dear customers, we can make your dreams come true 🙂
All the prefab house elements are compatible with each other, it means that the error rate is very low and even if there is an error, it is very easy to recover. In this way, there is no waste of materials. As Ideal Prefab, we aim %0 error rate in the near future.
We can make and apply custom design, if you want something extraordinary we can make it real 🙂
It can be design for people with disabilities
Lifespan of prefab home is around 40-50 years
Apart from residence, workplace, office, construction site, WC and shower cabins, changing rooms, public space structures, workshops, warehouses, directorate building, industrial facility, sports halls etc. Prefabricated buildings can be produced for other purposes as well.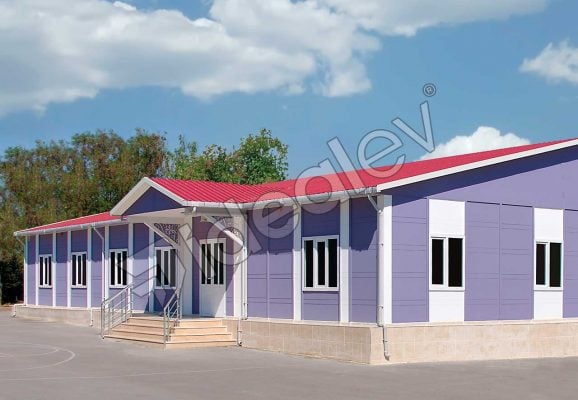 Contact +90 553 905 35 10 (whatsapp&viber)